Frequently Asked Questions
Get answers for any questions you may have. We are always here to help if you need it.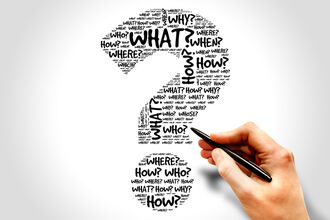 What Qualities Does RTTS Look For In A Candidate?
RTTS looks for bright, hard working, motivated individuals who want to work in a collaborative environment and help us to deliver great services to our Fortune 500 clients.
What Is The Educational Background RTTS Is Seeking?
We actively seek candidates that are currently completing or have completed an undergraduate or graduate degree in the targeted disciplines (see the job descriptions for detailed information).

How Much Travel Is Required?
Currently with Covid-19, there is no travel — we are all working from home. Pre-Covid, RTTS employees worked on client sites anywhere in the world, but our core clients are in the New York City metro area — spanning New York City, New Jersey and southern Connecticut. But we usually did not require new employees (with < 1 year of tenure) to travel outside of the New York metro area. Many employees view travel outside the metro area as a perk as they get to see other cities and also receive a ​"Road Warrior" daily bonus. Also, more and more of our business moved to the cloud, meaning more employees worked on client projects from our New York office.
Since the advent of Covid-19, all employees had been working from home. In July of 2022, we switched to a hybrid work model, where employees come in 1x per week (or less) and work the rest of the time from home. The office is open and people are welcome more if they choose.
Does RTTS Sponsor Candidates For Visas?
Because you will sign a legal contract to work for RTTS for at least 2 years, candidates must be a US citizen, US National or permanent resident.

What Is RTTS' Working Environment/Culture Like?
We work in a team environment where strategic, technical, and creative experts work together to achieve our clients' goals. We interact closely with our clients, so it's common to find members of a client's team working side-by-side with members of our project team. Overall, the environment is collaborative and the projects are challenging.

What Industries And Vertical Markets Does RTTS Service?
RTTS has worked with companies of varying size in almost every vertical market and industry. See a list of our clients here.

What Is A Career As A Consultant Like?
Consultants must excel at what they do, whatever it may be. The client's assumption is that you know what you are doing and that you will do it correctly the first time. This, as much as anything, is what distinguishes a consultant from a company employee.

Is There Professional Growth Potential At RTTS?
Yes. We have a clearly-defined path for growth that will challenge you and enable you to progress professionally. Read about growth opportunities here.

How Do I Apply And Start The Interview Process?
You can start the interview process by sending your detailed resume and cover letter to hr@rttsweb.com. Our recruiting team will contact you for further information, if desired. The interview process is detailed here.
What Should I Do To Prepare For The Interview?
First impressions are the most important and we will be looking for you to be well-versed in our company and its core competencies. Please take the time to visit our website and understand our business. Also, be sure to fill out the application form provided to you by our Recruiting Manager. It goes without saying that you should be in proper business attire, even though at RTTS we primarily dress corporate casual.

Will I Be Notified If I Am No Longer Considered For A Position?
Yes. You will be contacted when you are no longer in contention.

What Benefits Are Offered By RTTS?
We offer a comprehensive benefits plan including medical, dental, 401k, and other programs. See a list of benefits here.
What Is The Training Program Like For New Employees?
Our training program is the best in our industry and encompasses formal training courses, mentoring, reading, exercises, and tutorials. Read more here.
Want to learn more about working for RTTS?
See how to launch your career and start your path in information technology.