Privacy Policy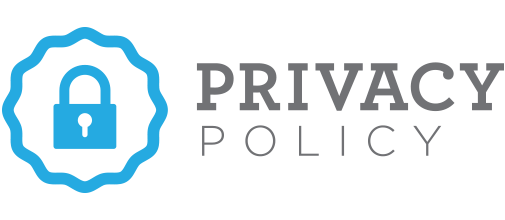 Scope Of This Privacy Policy
This Privacy Policy applies only to Personally Identifiable Information ("PII") collected by Real-Time Technology Solutions ("RTTS", ​"we", or ​"us") during trial software registration or use or visitation to RTTS owned websites where this Privacy Policy is posted (the ​"Sites") and does not apply to any other information collected by RTTS through any other means. If you have other agreements with RTTS governing products and services, then those agreements control privacy aspects between the respective organizations. RTTS' Privacy Policy does not cover, or provide protection from, the activities of third parties.
This Privacy Policy answers the following questions:
1. What do we collect
2. How do we collect it
3. How do we use the information
4. How do you contact us or opt-out
1. What Do We Collect
RTTS collects certain information when you register for a trial, request information, download a white paper, or when you use products or services. In registering with us or requesting information, you may provide us with your name, email address, title, company, industry, and other contact information. We may also collect your product registration information, product interest information, transaction information, or demographic information. For certain licensees, RTTS may require additional information, such as project and server information. We may collect payment information such as your credit card number and billing address if you purchase or license products and services from us. If you connect with RTTS accounts on third-party social networking sites, we may also collect information about your social networking accounts, for example, your name, user name or handle, public profile, email address, and anything else you make publicly available on your social media profile.
Whenever you visit the Sites, RTTS may receive information on our server logs from your browser, including your computer's or mobile device's operating system and version, browser and language, your Internet Protocol (IP) address, and geographic areas derived from your IP address, RTTS cookie information, file information, time-stamped logs regarding access times and duration of visits, the websites you visited before coming to RTTS websites, and other usage data relating to your activities on our Sites, including the pages you request. We may relate this information to the PII you provide for purposes described in this Privacy Policy.
When you use our mobile apps, we also automatically collect information about your device and about your usage of and activity on our mobile apps. For example, we collect your device's mobile operating system type and version, browser type, device type, geolocation data, Wi-Fi networking connection data, Internet Protocol (IP) address, device identifiers, time-stamped logs regarding access times, and duration of visits, and other information.
Certain third parties, including analytics companies, advertisers, and ad networks, may also automatically collect information about you through our Sites, using cookies, Web beacons, and device identifiers, including personally identifiable information about your online activities over time and across different websites, devices, online channels and applications when you use our Sites.
2. How Do We Collect It:
User Input: Users provide us personal and business information on various forms throughout our Sites.
Cookies: By visiting our site cookies will be placed on your device (computer, mobile or tablet). A ​

"

cookie" is a small text file that is placed on your device by websites you visit. Some of the cookies we use are strictly necessary to operate our site.
IP Address: We and our analytics partners may use your IP address to determine your company name and geographic location.
3. How Do We Use The Information:
We use PII collected through our Sites for purposes described in this Privacy Policy and as disclosed to you in connection with our Sites. For example, we may use your information to:
Provide and deliver products or services you've requested
Operate and improve our internal operations, systems, products, and services;
Understand you and your preferences to enhance your experience;
Provide customer and trial support of our product(s) and respond to other questions
Send you business and other pertinent information, including confirmations, invoices, technical notices, updates, security alerts, and support and administrative messages;
Communicate about promotions, upcoming events, and news about products and services offered by RTTS and our partners;
Enforce our terms and conditions or protect our business, partners, or users;
Protect against, investigate, and deter fraudulent, unauthorized, or illegal activity.
4. How Do You Contact Us Or Opt-Out:
PII we collect may be retained for as long as needed to fulfill legitimate business purposes, including the purposes outlined in this Privacy Policy, or for a period of time specifically required or allowed by applicable regulations or laws.
Our marketing emails have a link to ​

"

opt-out" of receiving further marketing emails. If you opt-out, we may still send you non-marketing emails related to your account, when applicable.
If you sign up for a trial and receive a subsequent email, you may reply to the email that you no longer wish to receive these emails.
You may also contact info@querysurge.com to let us know that you no longer wish to receive further marketing emails.
RTTS reserves the right to modify or update this privacy policy at any time with or without notice.
Last Updated: October 2017