Pharmaceutical and Life Sciences
RTTS provides software and data quality
engineering solutions to help you deliver
a great customer experience.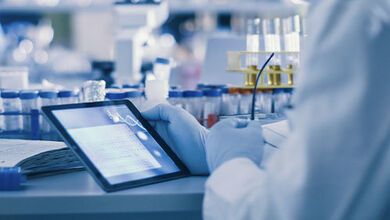 The Digitalization of Life Sciences​

The pandemic proved to be a catalyst in many ways for many industries, including Life Sciences.
Companies in this field are looking to:
Design tech-enabled, customer-centric experiences
Implement AI solutions for faster time-to-market
Organizations that embrace digital change and adopt strategic plans to integrate speed into their technology processes will be better prepared to shape the future of life sciences.

According to the World Quality Report, the growth of agile and DevOps adoption is changing the way life science enterprises approach quality engineering. Quality is becoming more deeply embedded in the development process and there is a need for a greater breadth of skills.
Test automation represents a huge need in this sector right now; but there is also need for quality engineers who understand the domain.
About RTTS
RTTS, founded in 1996 and based in New York, is the premier pure-play QA and testing organization that specializes in quality engineering.
Testing Types​
We excel in multiple paths of testing across various journeys that power/energy/utility customers travel daily, including:
Data validation / ETL testing
Integration testing​
End-to-end user acceptance testing
mobile & web testing
Data preparation​
Performance engineering / Performance & Load testing
Accessibility testing​
API testing​
Application security testing
Why Use RTTS?​
We're an innovative QA/testing organization that specializes in quality engineering practices since 1996. It's all we do.
Our Team Leads are experts in the fields of QA & test automation, strategic planning and project management.
Our Test Engineers all have programming expertise and test automation skills.
All resources are full-time, W‑2 employees of RTTS with computer science degrees and dedicated to their craft.
We're experts at test automation and utilize cutting edge solutions, including generative AI, to clarify requirements, speed up test case creation, improve automation and accelerate timelines.