RTTS Sharing Plan
See how RTTS management is providing 15% of value of the company to our employees.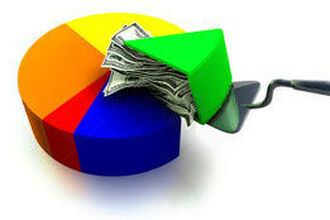 Chobani?
We did it first & we did it bigger!!!
RTTS Share Points were established in 2007 and we offer employees 15%
Best Of Both Worlds
Many IT professionals dream of working for a start-up with the opportunity to ​"hit the lottery" through an acquisition or IPO. But they usually opt for the safer route – working for an established firm that has proven its longevity.
At RTTS, it's the best of both worlds:
A company that recently celebrated its 26th year in business (since 1996) and
an incubated startup in QuerySurge
Your Own "Piece Of The Pie"
Should RTTS get acquired (we have had quite a few offers and it has been increasing rapidly), 15% of the sale price of the company will flow to RTTS employees.
Criteria:

2 years of tenure at RTTS
Re-evaluation on Jan 1 & July 1 of each year
The Valuation Of RTTS As A Firm
A firm's value totally depends on:
revenue and/or EBITA (earnings before interest, taxes & amortization)
ongoing revenue stream and
the amount of intellectual property you have
But it really boils down to how much someone wants you.
Services firms typically trade for between 1x to 2x revenue. Small firms usually trade at a higher multiplier than larger firms.
Software firms, on the other hand, trade at 5x revenue and up, with no upper ceiling.
RTTS is a combination of both – software & services.
The Future
We speak with Mergers &Acquisitions firms frequently
Pure-play QA & testing companies are very hot and
Software companies in the Big Data space are very hot
Why not join us and prosper?
Please apply for a position with RTTS or QuerySurge here»
Want to learn more about working for RTTS?
See how to launch your career and start your path in information technology.