Services
RTTS is the premier pure-play automated QA & Testing experts that have been providing innovative test automation solutions to 700+ companies since 1996​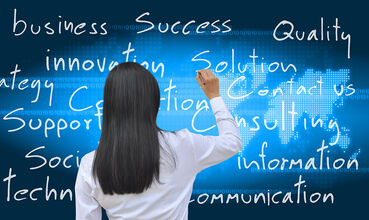 RTTS has developed a comprehensive solution of testing services to address the full development lifecycle and production support of complex, heterogeneous IT applications and architectures.
​
For additional information about each of these services, please click on the link that interests you.
Strategic Services​
We approach every software quality project with a strategic view of the entire product development lifecycle.​
Managed Testing Services​
Delivered by our team of onshore US-based automation engineers
Testing-as-a-Service​
Hardware, software & services in-the-cloud delivered by RTTS engineers
QA Process Assessment​
Evaluation of your QA & Test process, along with recommendations.
DevOps / DevTest Service​
Automated integration between the dev and testing tasks
Test Planning​
We collaborate with your team to deliver an actionable plan
QA Project Sizing (Free Service)​
We analyze your project quickly & provides you with a scoping doc
Traditional QA Implementation Services​
We have developed a comprehensive suite of testing services to support your complex business applications.​

Automated Functional Testing​
RTTS will automate your manual testing, which will speed up your testing cycles
Performance/Load Testing​
Be confident that your application/architecture can scale
Mobile Application Testing​
Let us automate the regression or performance testing of your mobile apps
Application Security Testing​
Our Security Engineers use automation to analyze your application security
JumpStart Program​
Training, mentoring & consulting program that gets your team up & running
Data Testing Solutions​
We integrate our services expertise with the leading automated data testing software to meet your specific business and technology needs.​
Data Warehouse/ETL Testing​
Expert engineers implement an efficient test process to validate your data
Big Data Testing​
Expertise in testing Big Data — both Hadoop & NoSQL data stores
Data Migration Testing​
Migrating from one vendor to another or from on-premises to the cloud
Enterprise Application / ERP Testing​
We automate the testing of ERP, CRM, HR, banking/finance/pharma systems
Automated BI Report Testing​
Automated testing of BI reports from IBM, Tableau, SAP, Oracle, Microstrategy