Data Migration Testing
RTTS provides an automated Data Migration testing solution to fit your needs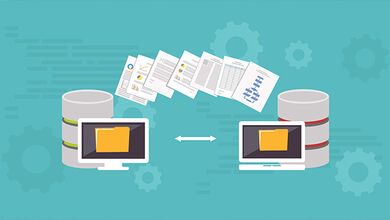 DATA MIGRATION TESTING
Data Migrations have become one of the most challenging initiatives for IT managers.
It is challenging whether you are migrating from:
legacy systems to a new system
from one vendor's software to another's or
from on-premises to the cloud
Although these projects yield high business benefits, they tend to involve a high level of risk due to the volume and criticality of the data.
To reduce risk and ensure that the data has been migrated and transformed, RTTS provides a thorough validation and testing strategy to test your data quickly.
Expert Data Testers + Free Usage Of QuerySurge = Success
Our highly skilled Data Test Engineers will provide you with planning and implementation solutions for your Data Migration project.
And RTTS' QuerySurge, the smart Data Testing solution, will help us to automate the validation & testing of Data Migrations quickly
And QuerySurge is free with our Data Testing Solution!
We offer both on-site testing and testing-in-the-cloud.
WE CAN HELP YOU!
Please fill out the form below if you require more information or wish to speak with us about our Data Testing Solutions.
For more information on QuerySurge, the smart data testing solution, visit the QuerySurge web site here ⇒