Utilities, Energy​ and Power
RTTS provides software and data quality engineering solutions to help you deliver a great customer experience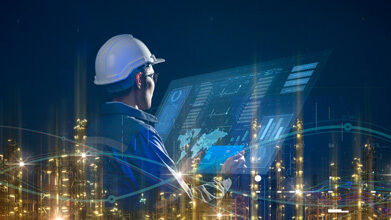 Modernization and Digital Transformation
Utility, energy and power companies are in the midst of a great change in their applications and infrastructure as they modernize legacy systems and digitally transform their businesses.
Quality engineering and testing services assure their applications' functionality, reliability, scalability, security and data quality as they modernize, transition to new digital platforms and improve the overall user experience.

About RTTS
RTTS, founded in 1996 and based in New York, is the premier pure-play QA and testing organization that specializes in quality engineering.
Utilities / Energy / Power Testing Expertise
(click the '+' to expand for more details)
Service Management
These transactions encompass several crucial account lifecycle processes, including establishing new services (Start), terminating existing services (Stop), and transferring existing services (Move).
Landlord Automatic Transfer of Service Program: Testing of the process of transferring utility services between tenants for landlords. Accessible through the company's public website or native mobile applications offers a self-service mechanism that simplifies administrative tasks and enhances the customer experience for property owners and tenants alike.
Conducting end-to-end testing for various customer flows guarantees that their interactions are successfully processed by the backend system, regardless of what channel they use.
Industry Products: Oracle Customer Care and Billing, SAP for Utilities, Hansen CIS, Advanced Utility Systems Infinity CIS, Harris ERP, and others.
Customer Information Updates
This critical process ensures the swift and accurate updating of customer details, including addresses and payment methods, and contact methods. It empowers customers to maintain their information seamlessly.
Ensuring customers can sign up for specialized assistance, such as life-sustaining equipment usage, payment plans, government programs, rebates, and incentives.
Industry Products:
Oracle Customer Care and Billing, SAP for Utilities, Hansen CIS, Advanced Utility Systems Infinity CIS, Harris ERP, and others.
Payment Processing
Handling customer financial transactions seamlessly and securely, from electric and gas bills to service deposits, is vital to everyday business operations.
Testing payment methods from automated clearing house (ACH) and credit cards through multiple channels such as the web, mobile devices, representatives in the field, vendor kiosks, and interactive voice response (IVR) ensure proper collections.
Internal Processing:
Internal payment processing procedures are designed to manage financial transactions within the company's proprietary systems. It guarantees the accurate flow of funds and data within the organization.
External Processing with 3rd Party Vendors:
This facet involves the intricate coordination with external entities, such as credit card processors, to facilitate secure and efficient payment processing.
Industry Products:
FIS Global Worldpay, Fiserv, Square, Stripe, and much more.
Outage Management
Reporting and checking customer outages is vital in maintaining continual service. These tickets have multiple conditions to triage so that crews are dispatched correctly.
Validating Outage Permutations from the Customer's Point of View (POV):
This process hinges on customers reporting outages, followed by meticulous validation to assess the authenticity and correctness of the reported incidents.

Entry via multiple channels, web, web responsive, native mobile applications, and SMS.
Downstream integration/processing in various Outage Management Systems, ensuring that the information is accurate and actionable.
Industry Products:

GE Grid Solutions Outage Management Systems (OMS)
Distribution Management Systems (DMS)
Oracle Utilities Analytics / Network Management System
Hitachi Lumada Asset Performance Management (APM) / Network Manager
Advanced Distribution Management System (ADMS)
Advanced Metering Infrastructure (AMI)
An integrated system of smart meters, communication networks and data management systems responsible for collecting usage data, enhancing outage management efficiency, and providing real-time insights into the grid's health.
A comprehensive testing approach that validates all components in the AMI platform is necessary to ensure the system performs as expected, especially during storm or outage events.
Utilizing an array of testing disciplines aimed at validating system functionality, data acquisition, integration capabilities, and performance, ensures the development of a robust system well-equipped to withstand the demands of a contemporary network infrastructure.

Smart Meter functionally and communication with the Head-End-System.
Asset Management and Meter Deployment system verifications
Meter Data Management system data validation
Customer Service and Billing system integration
Last GASP and First Breath verification
Remote connect & disconnect functionally
Load Curtailment Features
Customer Information Systems Migrations
Transitioning from a legacy system to a modern, efficient platform is a monumental task. The testing strategy is meticulously planned from integration and end-to-end perspectives to ensure the seamless transfer of the user experience from the legacy system to the new system.
Industry Products:
Oracle Customer Care and Billing, SAP for Utilities, Hansen CIS, Advanced Utility Systems Infinity CIS, Harris ERP, and others.
Utilities / Power / Energy Industry Testing Concepts
(click the '+' to expand for more details)
Public Website
Utilities keep up with emerging technologies, the public website is ever-changing to meet the customer's needs, and continually redesigning/updating pages requires thorough testing.
Living in a 24/7 world where customers access their account at all times of the day require high availability, such as being in the cloud.
Testing is needed to ensure customers can navigate the website and their interactions on a given flow are successful regardless of whether they use a full desktop or web-responsive view
Industry Products:
Adobe Experience Manager, Sitecore, WordPress, Drupal, Umbraco, Optimizely
Native Mobile Applications
Rigorous testing of native mobile applications, tailored to meet the needs of customers. The application is meticulously vetted across multiple device platforms, including iOS and Android, to ensure optimal performance and usability at the same time remaining closely aligned with its web and web responsive siblings mentioned above.
Industry Products:
Android, iOS
Single Sign-on Integration using 3rd Party Providers
Security testing single sign-on integration ensures customers and vendors can securely and effortlessly access their accounts and applications. Using well-established providers and their sophisticated authentication flows simplifies the sign-in process for customers and removes the potential pitfalls of in-house, home-grown solutions. Thoroughly tested, these streamlined authentication mechanisms promote convenience and significantly contribute to customer and vendor identity protection.
Industry Products:
Microsoft Azure Active Directory, Okta, JumpCloud, OneLogin, Google, Amazon AWS.
Chatbot / Conversational AI Experience
The chatbot is a deflection program that alleviates calls to the IVR and call center. Introducing a virtual assistant for customers helps with their service needs. Customers can interact with a chatbot to perform various tasks ranging from starting service, allowing them to pay their bills, and even signing up for assistance programs.
The chatbot responds promptly to customer inquiries, enhancing user experience and offering efficient support.
The chatbot can escalate a customer conversation with a live chat agent when necessary.
Industry Products:
Google Dialogflow, Microsoft Bot Framework, IBM Watson Assistant, Amazon Lex, Rasa, BotPress, BotUI
Application Performance SLAs
For regulatory compliance, under extreme loads, applications must demonstrate to meet service level agreements (SLA) requirements.
Ensuring application reliability on systems and infrastructure can consistently deliver with minimal disruptions, leading to higher customer satisfaction.
Uncover inefficiencies in operations, helping identify cost-saving opportunities and optimize resource utilization.
Evaluating the performance of the outage management system under extreme loads. It assesses critical metrics such as latency, reliability, and uptime to ensure the system can withstand peak demand scenarios during short or extended periods.
Ensuring performance SLAs under various load profiles (singular and mixed profiles based on production transactional results) are upheld during iterative release cycles for API's, Website, etc.
Testing Types
RTTS specializes in multiple phases of testing across various journeys that power/energy/utility customers travel daily, including:
Data validation / ETL testing
Data preparation
Integration testing
End-to-end user acceptance testing
Performance engineering / Performance & Load testing
Accessibility Testing
API testing
Application security testing
Why Use RTTS?
We're an innovative QA/testing organization that specializes in quality engineering practices since 1996. It's all we do.
Our Team Leads are experts in the fields of QA & test automation, strategic planning and project management.
Our Test Engineers all have programming expertise and test automation skills.
All resources are full-time, W‑2 employees of RTTS with computer science degrees and dedicated to their craft.
We're experts at test automation and utilize cutting edge solutions, including generative AI, to clarify requirements, speed up test case creation, improve automation and accelerate timelines.
Highlighted Experts​