QA Project Sizing
A FREE service to help you evaluate the scope of your software testing project.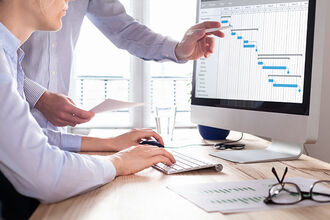 Your Challenge
You have been handed an application that needs to be tested either manually and/or using a test automation tool for application regression, performance, load, security or data warehouse testing. You're not sure how long it will take to:
Gather all necessary information
Capture and modify the transactions with the automated tool
Execute transactions effectively
Evaluate the results and provide recommendations for fixing the issues
Our (Free) Solution
Our Project Sizing & Cost Estimation service will analyze your project quickly and provides you with a report that details the business case, technical architecture, tasks, timelines, and resources. Additionally, we will deliver to you the numbers needed to estimate the hours and people needed to complete the task and plan for it accordingly.
This service is provided to you by RTTS for FREE!
How Will It Help My Company?
We help to eliminate the guess-work and assumptions that often lead to development project failures or pitfalls so that you can embark on your software QA project with confidence.
Our team will work with you to uncover any challenges you may have with your project plan so that we can give you a solid, fact-based report including projected resource needs, timelines, and costs.