Enterprise App / ERP Testing
RTTS provides an automated testing solution for validating data feeds into your enterprise apps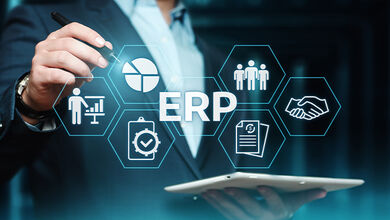 ENTERPRISE APPLICATION / ERP TESTING
Your organization has a major system that is central to running its business
maybe it's an ERP system running SAP, Oracle, Lawson, or maybe…
a CRM system running Salesforce or Microsoft Dynamics, or…
it's a banking or trading system at a bank or other financial institution, or…
an HR system running payroll through PeopleSoft or Workday
Whatever the system is, it is constantly sending or receiving data feeds to or from a customer system, vendor system, or another internal system.
RTTS provides a thorough validation and testing strategy to test your Enterprise Application or ERP data feeds quickly.
Expert Data Testers + Free Usage Of QuerySurge = Success
Our highly skilled Data Test Engineers will provide you with planning and implementation solutions for testing your Enterprise Application.
RTTS' QuerySurge, the smart Data Testing solution, will help us to automate the validation & testing of your Enterprise App quickly.
And QuerySurge is free with our Data Testing Solution!
We offer both on-site testing and testing-in-the-Cloud (from our New York offices) for the following Use Cases:
WE CAN HELP YOU!
Please fill out the form below if you require more information or wish to speak with us about our Data Testing Solutions.
For more information on QuerySurge, the smart data testing solution, visit the QuerySurge web site here ⇒