Managed Testing Services
Testing services delivered by our team of US-based automation engineers, meeting your needs as they relate to Agile, DevOps and Continuous Deployment.​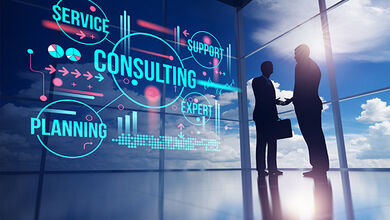 As business technology organizations increasingly look to Agile and DevOps, offshore providers' traditional manual testing services model no longer meets the needs of application development and delivery (AD&D) teams.
AD&D Teams Need Much Higher Levels Of Automation In Order To Cope With The Growing Demand For Quality At Speed. The Solution? Testing Automation Services
Your Challenge
Your team is developing an application or architecture that will provide a competitive advantage for your firm. But you realize that your team's core skills do not revolve around software quality and testing, so you decide that you need to outsource this effort. And, as business technology organizations increasingly look to Agile and DevOps, the traditional manual testing services model no longer meets the needs of application development and delivery (AD&D) teams. There are plenty of firms to choose from that outsource, but you have heard many stories of failed outsourcing projects. Who do you choose?
We think RTTS is the right choice.
Our Solution
RTTS is the premier pure-play QA & testing organization that focuses primarily on test automation – for all the obvious benefits it brings our clients. We launched our successful Managed Testing Services program in 2003, leveraging our local automation engineers for work on client projects from the company's multiple U.S. offices.
Our expert engineers provide exceptional quality at competitive prices — without the risks commonly associated with outsourcing. This competitively-priced alternative to traditional offshoring provides tremendous savings — real ROI — due to all the inherent benefits of automating your testing efforts. And our service delivers the high quality that RTTS has been known for since 1996.
Resources
The RTTS Team Lead, who is an expert in implementing a test process and at automated testing, will handle all issues regarding architecture, test artifacts, interfacing with your technical team, managing our engineers and delivering success.
Our Test Engineers, who are skilled in test management, test process and test automation, use either automated test tools of your choice or we can provide open source or inexpensive solutions that provide the same benefits of vendor-owned test tools.
RTTS Office in the Cloud
RTTS has 2 managed testing options: deploy our engineers (1) on your site or (2) deploy them in the Cloud. Our Cloud option reduces cost by cutting out travel and expenses (although we prefer some members of the team to kick off the engagement on site for at least a week to get to know your team). RTTS' test lab is located in New York and we have partnered up with Microsoft (Azure) to provide you with all the hardware and software needed at a very minimal cost to you.
Types of Testing Supported (both on-site or In The Cloud)
Alliance Partnerships
We support software quality management, automated testing and defect tracking tools from our alliance partners:
……along with support for the leading Open Source solutions.
How Will RTTS' Managed Services Help My Project?
Project Flexibility
RTTS scales resources up and down according to your project's need
RTTS will provide Pre-Project Assessments and Statements of Work (SOW) write-ups at no cost
RTTS provides our test automation framework, customized for your needs, at no cost
RTTS provides weekly management updates and daily progress reports
Expert skill set
RTTS provides unmatched knowledge, expertise, and intellectual property in the QA marketplace. We are niche providers of IT services, specializing in automated functional testing, performance testing, data testing (Data Warehouse/ETL/Big Data/Data Interfaces/Data Migrations), Business Intelligence (BI) Report testing, Mobile Application testing and security testing. All of our employees are Computer Science graduates from accredited institutions with tool certifications, and all are full-time employees.
Same or similar time zone
American engineers support your team from the Eastern U.S. No time zone issues.
Vertical market experience
RTTS has performed successful testing engagements at over 600 different companies, many of these Fortune 500 firms, in virtually every vertical market space. Our client list speaks for itself.

Training Support
Our certified trainers can educate your staff if you decide to bring the testing function back in-house.

Competitive pricing
Our pricing model is an attractive alternative, due to the productivity of our highly skilled Automated Testers.
Why look elsewhere when RTTS provides excellent quality at competitive prices?